The 2017 Grand Chess Tour consists of five events: three rapid and blitz chess, and two classical chess. By January 2017, six players had qualified for the 2017 Grand Chess Tour; on January 3, three wildcard selections for the tour were announced, bringing the total number of participants to nine.

Vladimir Kramnik declined to participate in the 2017 GCT, citing a busy summer schedule. He was replaced by Levon Aronian, the next highest rated player on the January Universal Rating System list.

On July 5, Garry Kasparov agreed to join the St. Louis Rapid & Blitz tournament as a wildcard.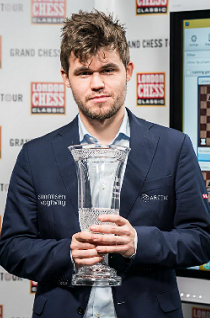 2017 Grand Chess Tour | Final Standings