The Chess World Cup refers to three different events over the years. Since 2000, it has been a major chess event organized by FIDE, the World Chess Federation. Since 2005, it has been a 128-player single-elimination chess tournament, forming part of the qualification for the World Chess Championship.
In 1988–1989, the Grandmasters Association organised a series of six high-ranking World Cup tournaments in the form of a 'Grand Prix'.
In 2000 and 2002 FIDE, the World Chess Federation, staged their "First Chess World Cup" and "Second Chess World Cup" respectively. These were major tournaments, but not directly linked to the World Chess Championship. Both the 2000 and 2002 events were won by Viswanathan Anand of India. Both tournaments began with a round-robin state, consisting of four groups of six players each. The top two players from each group were subsequently seeded into an eight-player single-elimination bracket.
Since 2005, a different event of the same name has been part of the World Chess Championship cycle. This event is being held every two years. It is a 128-player knockout tournament.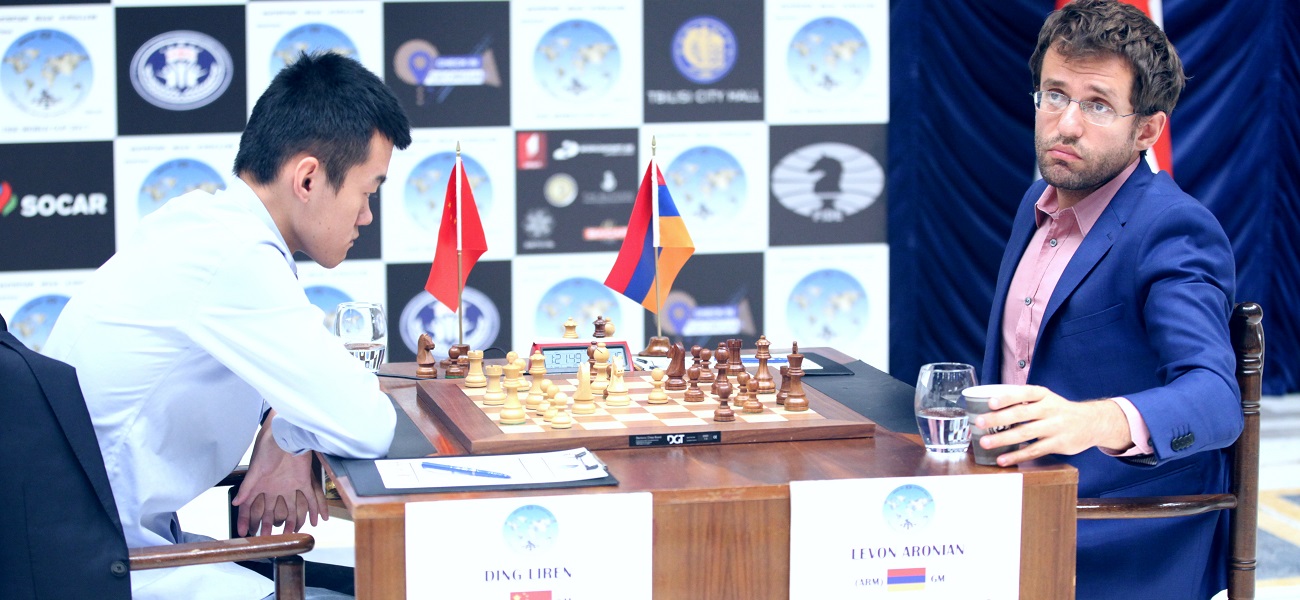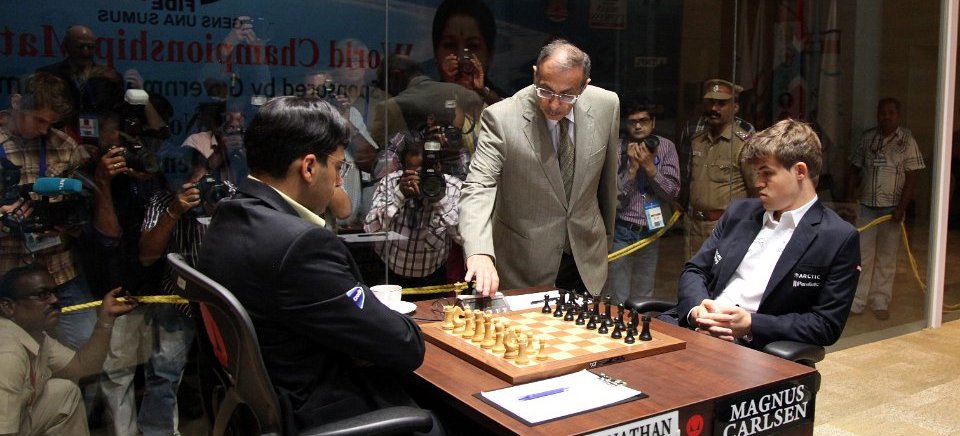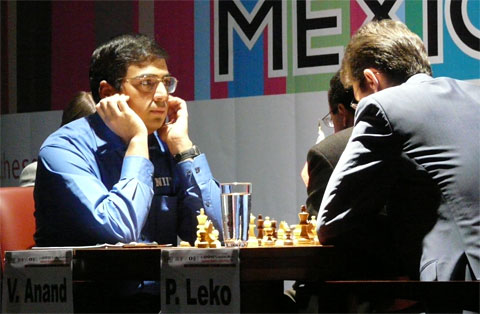 Tournament (year)
City
Winner
Runner-Up
3rd Place
4th Place
World Chess Cup 2019
Khanty-Mansiysk (RUS)
Radjabov Teimour
Ding Liren
Maxime Vachier-Lagrave
Yu Yangyi
World Chess Cup 2017
Tbilisi (GEO)
Levon Aronian
Ding Liren
Wesley So
Maxime Vachier-Lagrave
World Chess Cup 2015
Baku (AZE)
Sergey Karjakin
Peter Svidler
Anish Giri
Pavel Eljanov
World Chess Cup 2013
Tromsø (NOR)
Vladimir Kramnik
Dmitry Andreikin
Evgeny Tomashevsky
Maxime Vachier-Lagrave
World Chess Cup 2011
Khanty-Mansiysk (RUS)
Peter Svidler
Alexander Grischuk
Vassily Ivanchuk
Ruslan Ponomariov
World Chess Cup 2009
Khanty-Mansiysk (RUS)
Boris Gelfand
Ruslan Ponomariov
Sergey Karjakin
Vladimir Malakhov
World Chess Cup 2007
Khanty-Mansiysk (RUS)
Gata Kamsky
Alexei Shirov
Magnus Carlsen
Sergey Karjakin
World Chess Cup 2005
Khanty-Mansiysk (RUS)
Levon Aronian
Ruslan Ponomariov
Étienne Bacrot
Alexander Grischuk
World Chess Cup 2002
Hyderabad (IND)
Viswanathan Anand
Rustam Kasimdzhanov
Alexander Beliavsky
Alexey Dreev
World Chess Cup 2000
Shenyang (CHN)
Viswanathan Anand
Evgeny Bareev
Boris Gelfand
Gilberto Milos